Japanese soba restaurant ZEN



Opened in 2005, you can enjoy both traditional style and modernized Japanese  cuisine.

We are not only specializes in soba noodles but also tempura.

Make sure you check out our small dish (a la carte) and Japanese sake.

Reservations are recommended for nighttime! Hot Soba and tempura set
---
---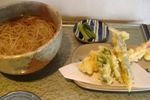 (lunch/dinner menu) Tenpura soba
Hot Soba and tempura set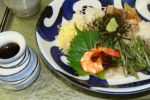 (lunch/dinner menu) 

Bukkake soba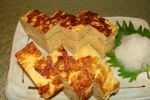 (lunch/dinner menu) Japanese rolled egg

Japanese sweet omelette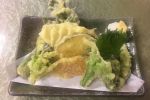 (lunch/dinner menu) Vegetable Tempura

Assorted Vegetable
tempura
---
Dinner Menu (our recommendation!)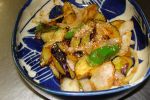 Local Fried Eggplant
The ingredients: eggplant, onion, green pepper in original miso paste
Enjoy local mom's recipe.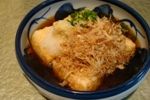 Juicy Fried Tofu

The ingredients: tofu, potato starch, dashi, (radish, ginger, spring onion, bonito on top). A delicious way to eat tofu!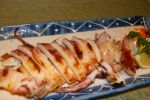 Grilled Calamari

The ingredients: squid dried over night, soy sauce (mayonnaise, lemon on the side) .Add a squeeze of lemon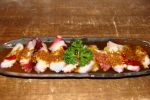 Spicy Octopus Garlic Sauce

The ingredients: octopus, garlic, soy sauce, salt, pepper, olive oil Enjoy the spicy garlic olive oil sauce!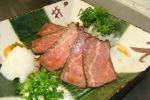 Shinsyu Beef

The ingredients: beef, salt, pepper, ponzu sauce, radish, spring onion, pepper on the side Enjoy the Japanese style beef!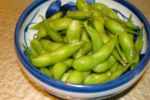 Edamame Soy Beans

The ingredients: boiled Soy beans, salt. Place the pod to your mouth and pop out the edible peas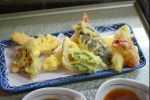 Assorted Tempura

The ingredients: wheat flour, prawn, squid, crab, pumpkin, asparagus, okura and seasonal vegetables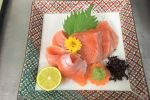 Hakuba Salmon Sashimi

The ingredients: Hakuba salmon, sliced radish (garnish) We cut sashimi garnish with knife!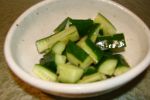 Cucumber Japanese sauce

The Ingredients: cucumber, soy sauce, salt, Japanese chilli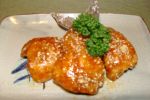 Teriyaki Chiken wings

The ingredients: chicken(wing), original teriyaki sauce, potato starch, sesame, pepper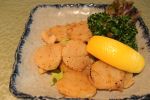 Buttered Scallop

The ingredients: scallop, butter, salt pepper, soy sauce (lemon on the side)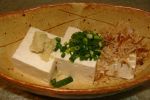 Cold Tofu

The ingredients: tofu, ginger, bonito flake, spring onion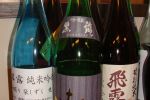 Sake

620yen~
We have sake that pairs with Japanese food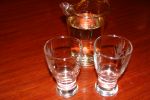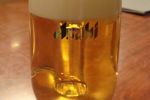 ---
*We serve soba noodle at dinner time!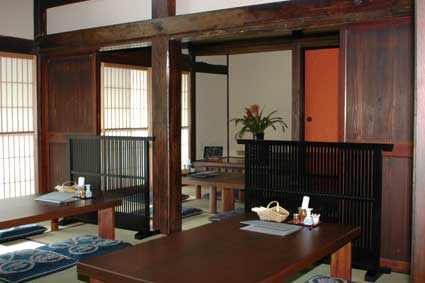 膳 / Zen
Opened in 2005, at this restaurant,
you can enjoy both traditional style
and modernized Japanese cuisine.

special feature
We are not only specializes in soba noodles but also tempura. Make sure you check out our Japanese Sake and cyu-hai.
---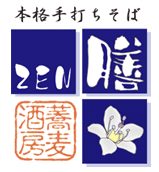 Contact information
Soba-Syubo Zen / 蕎麦酒房 膳
3020-49 Hokujo Hakuba-mura Kitaazumi-gun Nagano Japan 399-9301
Phone +81 (0) 261-72-3637    
email  zen@artbi.net  
HP zen.artbi.net  

Business hours 
Lunch  11:00~14:00
Dinner 17:30~20:30 20:00(L.O)
Closed Wednesdays